The Mutant Snail is a common Earth snail, which was mutated by Dr. Animo.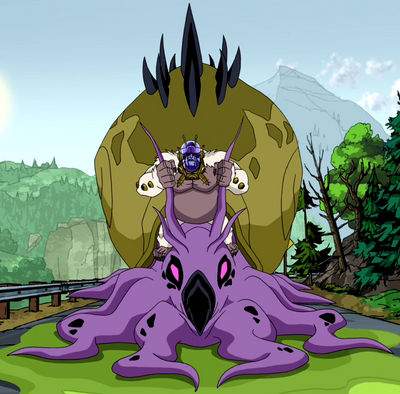 The Mutant snail is a purple snail with a tan shell that seven spikes on its top. It has darker spots on its shell and black spots on its body. Its eyes are pink and it has a sharp, black beak. Instead of a snail, it looks more like a shellfish.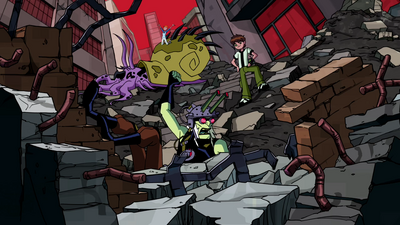 Ben 10: Omniverse EditEdit
The Mutant Snail made it's cameo first-appearance in It Was Them in one of Ben's flashbacks when Dr. Animo had been defeated.
The Mutant Snail made it's first non-cameo appearance in Animo Crackers.
Ben 10: Omniverse EditEdit
*It Was Them (first appearance; flashback; cameo)