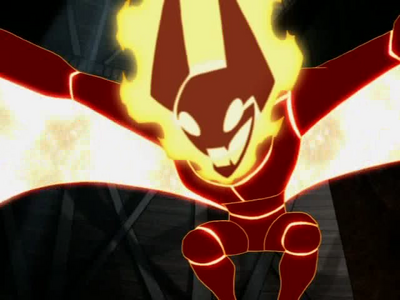 Heatbat
 was originally a bat who was hit by 
Dr. Animo's
ray charged by 
Ben's
 lens of his 
Omnitrix
 and mutated with 
Pyronite
 DNA.
DescriptionEdit
Heatbat was originally a bat who was hit by Dr. Animo's ray charged by Ben's lens of his Omnitrix and mutated with Pyronite DNA.
Heatbat has pyrokinesis like Pyronites. Unfortunately, like Pyronites, it can be put out by water.
Heatbat was never seen after Dr. Animo and the Mutant Ray, it is unknown where it went.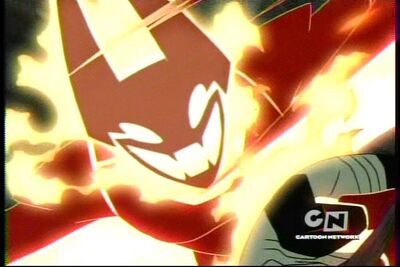 Heatbat was the first mutant Dr. Animo made with Omnitrix DNA.
Heatbat mysteriously disappeared, possibly still loose somewhere.
Community content is available under
CC-BY-SA
unless otherwise noted.